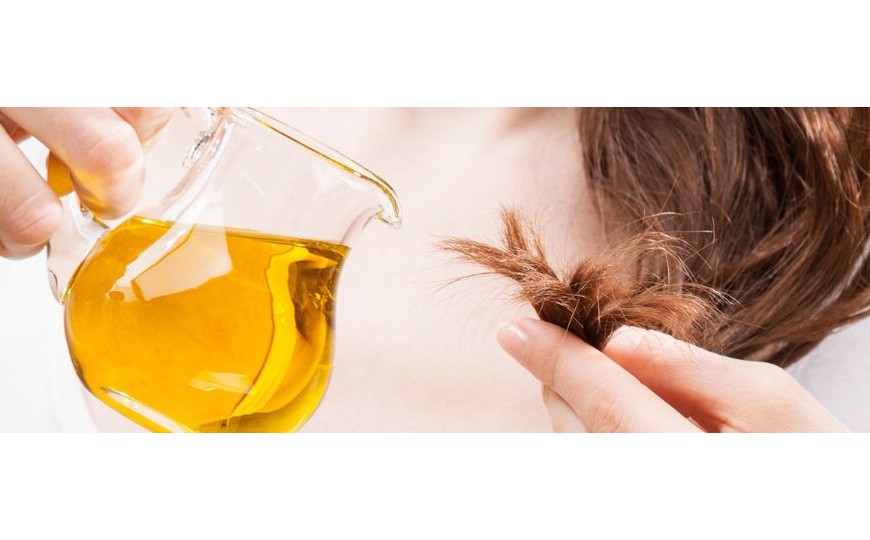 The benefits of the oil bath
The oil bath is a powerful treatment that benefits both the scalp and the hair fibre. All hair types benefits from it.
The scalp and hair are often put to the test by combing, brushing, colouring, straightening, straightening, aggressive products, etc... The oil bath is therefore a real fountain of youth that can protect, repair or mitigate certain damage. The lipids and nutrients contained in the oils penetrate the scalp and hair and act to deliver their magic!
By penetrating the scalp, the oil promotes the growth of stronger hair and the hair fiber is reinforced :
Hair is rehydrated, less porous...
Hair is shinier and softer
Less hair loss due to root fortification, and therefore more volume
Limits hair breakage, especially for frizzy hair, hair that is very tangled or brittle.
Protects hair from damage during procedures such as colouring, straightening, etc...
The scalp is cleansed
It is advisable to take an oil bath as often as possible, and even before each shampoo for very dry hair. A healthy scalp and well-moisturized hair are the key to voluminous and shiny hair. Incorporating an oil bath into your hair routine is therefore a must.
Are you ready for an oil bath? Read our article how to make an oil bath.
3 Comments