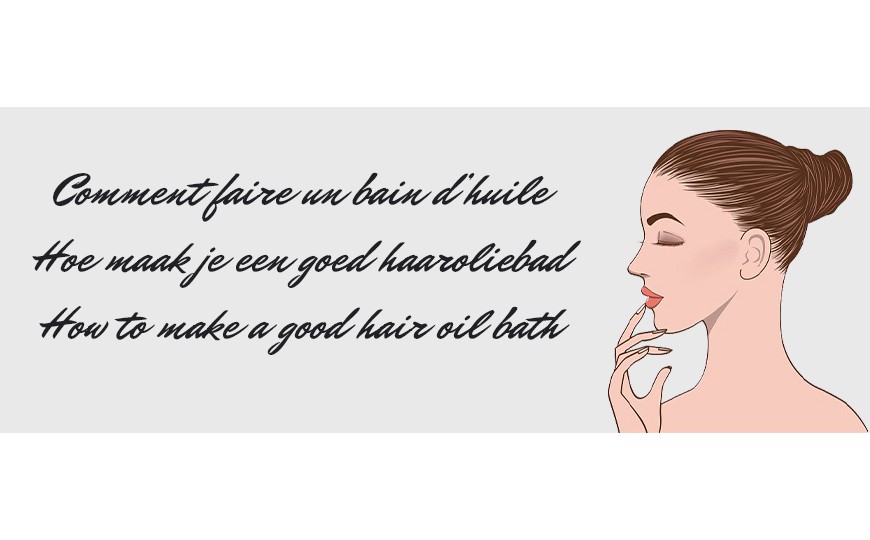 How to make a good hair oil bath
To make a good oil bath, the first thing is to choose your oil. You should avoid mineral oils, which are inert and do not penetrate the hair fibre. To get the real thing benefits of the oil bathyou have to use pure vegetable oil. We recommend our oils theOrganic Enriched Infused Oil or The Final Key.
The oil bath can be carried out before or after shampooingIt depends on the nature of the hair and the benefits one hopes to gain from it. At any given time, the oil bath is always carried out in the same way. It can be carried out on dry or wet hair. All hair types benefit from the oil bath.
It is recommended to work in sections of hair to ensure proper oil distribution. On one section, put a few drops of oil on the scalp. Start again with a cranial massage in order to activate blood circulation. Please work well with fingertips and not nails. Bring the oil back from the roots to the ends, until all the lengths are coated with it. If the lengths are not fully coated, add a little oil gradually. This technique will avoid using too much oil and ending up with dripping neck and shoulders.
| | |
| --- | --- |
| Once all the sections have been worked on, tie the hair and put it under a cap or plastic bag. Let it rest for 30 minutes under a heated helmet, 2 hours or overnight. For a night-time application, please protect your pillow from dripping oil. At the end of the exposure time, rinse your hair and shampoo, preferably mild, if necessary. Your hair is now soft, shiny and healthy. | |
When's your next oil bath?