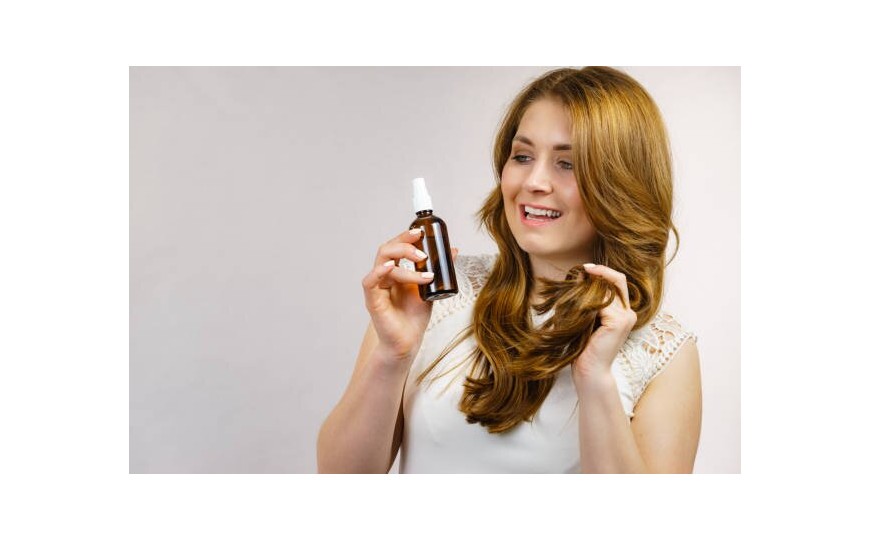 Benefits of vitamin E for hair
For Long, Shiny Hair, Try Vitamin E Oil
From split ends to hair loss, vitamin E oil can protect and promote healthy hair. So say bye bye to the hair problems!
Tips for healthy hair Vitamin E oil may be the answer to your hair problems.
In addition to our body, our hair also needs vitamins. And one such vitamin that can do wonders for your hair health is vitamin E. It is great for hair when used in oil form as it can help nourish your hair, as well only to strengthen and stimulate hair growth. We know that oils are effective for hair care and you must try vitamin E oil for better hair health.
So how can vitamin E-enriched oil transform your hair health?
With pollution, environment, and sun exposure, our hair strands are cumulatively damaged, causing more breakage, discoloration, hair graying, roughness, and even hair loss. And here vitamin E oil can save your hair.
Here are some products you can try:
The Final Touch
The finishing touch enriched with vitamin E helps increase capillary circulation in the scalp, helping to increase hair growth and helping to boost hair elasticity and shine, the two things that are destroyed when you dry the hair or use heat to style them.
Brush
For hair care and growth, use the brush as often as possible for a moment of absolute relaxation.
Section by section, put the brush on the scalp, with the desired pressure, and make circular movements, without taking the brush off the scalp. Massage the scalp for a few minutes.
Vitamin E is a group of 8 fat-soluble vitamins rich in antioxidants. It is important to maintain good health as they neutralize free radicals in the body which otherwise would cause a lot of damage to our cellular structure and brain cells. Vitamin E is also very beneficial for our skin and hair. In recent times, vitamin E has emerged as a holistic solution to all hair problems, especially hair loss.
Here are the other benefits of the Finishing Touch enriched with vitamin E for the hair:
1. Protects the scalp
Are you facing issues like breakouts on your scalp, smelly scalp or maybe scalp infection? If so, move on to the Vitamin E Enriched Finishing Touch. Vitamin E forms a protective barrier on the skin to keep it healthy and prevent scalp problems. Use vitamin E-rich oils like Final Touch to balance oil production on the scalp as this will also prevent your scalp from drying out.
2. Acts as a conditioner
Use vitamin oil extracted from vitamin E capsules to condition hair after a wash rather than using ready-to-use chemical-laden conditioners. First wash your hair with shampoo and then apply it.
3. Treats Split Ends
It also helps treat split ends. Split ends are the result of damaged hair follicles. The antioxidants found in vitamin E can help neutralize free radicals that damage hair follicles. Vitamin E therefore helps to repair hair follicles and eliminate split ends, so you must try it.
4. Prevents dandruff
Vitamin E can play an important role in treating and healing dandruff. Dandruff is the result of a dry scalp. When the scalp is dry, the sebaceous glands receive a signal to work harder to increase oil production. This oil then begins to clog the hair follicles, which further causes dandruff and itchy scalp. Orally consumed vitamin E capsules or topically applied vitamin E oil work to regulate moisture and oil production on the scalp, preventing the occurrence of dandruff.
5. Controls hair loss
If you want to prevent hair loss, vitamin E oil can help! Vitamin E oil and capsules are very useful in the fight against hair loss as they provide intense and complete nourishment.