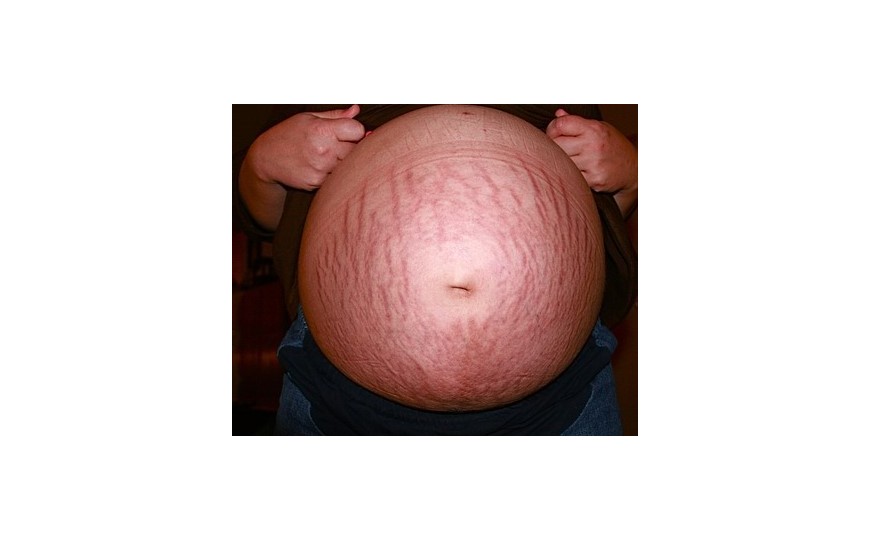 HOW TO PREVENT STRETCH MARKS WITH SHEA BUTTER
HOW TO PREVENT STRETCH MARKS WITH SHEA BUTTER
Shea butter, originally from West Africa, is not unheard of. It has many properties including nourishing, protective, moisturizing and restorative for the skin and hair. It is an ingredient of choice for cosmetics but also used as is 100% natural. But did you know that it is a great ally in preventing and reducing stretch marks? Indeed, shea butter is rich in Vitamin A which provides elasticity to the skin.
Stretch marks, a little definition
Stretch marks are scar-like streaks that appear on the skin. These are the areas between the epidermis and the hypodermis that are torned due to rapid, sudden weight gain. They vary in color (depending on the color of the skin) and in shapes with different volumes and depths. Stretch marks usually appear during pregnancy, when growing through puberty or when weight gain. Sudden weight gain and hormone disruption during pregnancy can disrupt the production of collagen, which helps keep the skin elastic.
In order to avoid them, it is important to hydrate your skin well every day so that it is as elastic as possible. Once stretch marks appear, they usually cannot be removed unless you have surgery. However, it is possible to reduce its appearance by performing regular massages with appropriate products.
The action of shea butter on stretch marks
Shea butter is rich in vitamin A. Vitamin A helps in the production of collagen which is the source of our skin's elasticity. This makes shea butter a powerful skin regenerator which revitalizes the tissues, restores its elasticity to the skin, promotes healing and stimulates cell renewal.
By regularly applying Shea butter for prevention, especially during pregnancy, it is possible to reduce the formation of stretch marks. It is advisable to do recurring massages morning and evening. The skin will adapt better to the stretching as you gain weight.
If your stretch marks are already there, it is possible to reduce their appearance, reduce volume and depth by also performing regular massages with shea butter.
Choosing the right shea butter
Not all butters are created equal. Depending on the extraction process as well as the refining process, the active, unsaponifiable substances and vitamins in butter can be destroyed. It is therefore important to choose raw quality butter.
In addition, some extraction methods, such as solvent extraction, can add toxic substances to the butter. Refining, a process that sometimes follows that of extraction, will also negatively impact the quality of the butter. There is in particular the deodorization which removes the characteristic smell of shea butter. It is therefore important to choose a raw quality butter, extracted in a traditional way which will retain all the active ingredients and vitamins to best benefit from the wonders of shea butter.
Minca Beauty Raw Organic Shea Butter
At Minca Beauty we offer carefully selected high quality products. Raw and organic shea butter produced in a traditional way, which therefore has all of its active ingredients and is free from harmful products. In addition, we enrich it with vitamin E. Your skin will therefore benefit from the richness of vitamin A and E to heal well and help minimize stretch marks. In addition, our shea butter is smooth, absorbs immediately and melts almost directly upon application to the skin or hair. It has a very subtle scent which does not last after application. We are addicted to it!
For effective prevention of stretch marks, especially those related to pregnancy, start using Minca Beauty Organic Raw Shea Butter as soon as possible to increase skin elasticity. Continue to use during and after pregnancy. Take a knob of shea butter, rub in the hands and massage on the affected parts morning and evening.